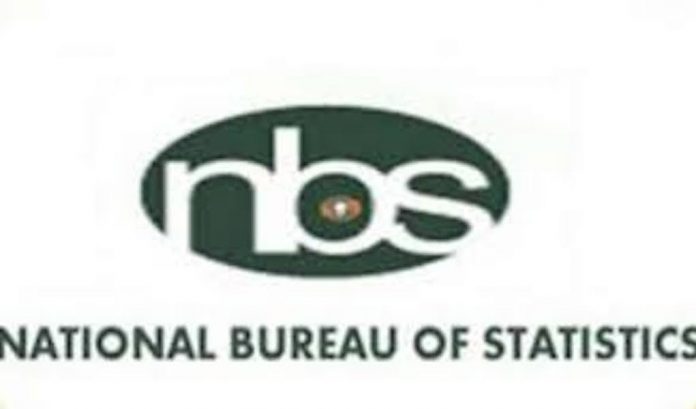 •State hits N398bn IGR
By James Emejo
Lagos State has continued to say its place because the nation's financial capital, producing a complete sum of N398.73 billion in Internally Generated Income (IGR) in 2019.
Its efficiency is the equal of the IGR of 26 states mixed, and accounted for 29.88 per cent of whole collections nationwide, based on figures launched yesterday by the Nationwide Bureau of Statistics (NBS).
The N398.7 billion IGR of Lagos State is greater than these of Taraba, Gombe, Kebbi, Ebonyi, Borno, Yobe, Katsina, Ekiti, Adamawa, Nasarawa, Bauchi, Niger, Jigawa, Abia, Zamfara, Imo, Bayelsa, Kogi, Plateau, Benue, Osun, Sokoto, Cross River, Anambra, Oyo and Edo which had a mixed IGR of N375.2 billion in 2019.
The Knowledge additionally revealed that the 36 states of the federation, together with the Federal Capital Territory (FCT), generated a complete of N1.33 trillion as IGR final 12 months, in comparison with the N1.17 trillion recorded in 2018.
Based on the IGR at state degree for Fourth Quarter and Full 12 months 2019, all of the states and FCT additionally generated N346.20 billion in IGR in This autumn 2019 in comparison with N294.11 billion recorded within the previous quarter, indicating a optimistic progress of 17.71 per cent quarter on quarter.
Lagos accounted for N101.63 billion of the 2019 This autumn IGR and additional recorded the very best IGR at full 12 months with N398.73 billion accounting for 29.88 per cent.
It was intently adopted by Rivers with N140.40 billion or 10.52 per cent whereas Taraba State recorded the least income of N6.53 billion or 0.49 per cent of whole income for the interval.
The FCT recorded N74.56 billion or 5.59 per cent of whole income, Ogun N70.92 billion or 5.32 per cent, Delta N64.67 billion or 4.85 per cent, Kaduna N44.95 billion or 3.37 per cent; Kano N40.59 billion or 3.04 per cent; Akwa Ibom N32.29 billion or 2.42 per cent; Enugu N30.06 billion or 2.33 per cent; Kwara N30.64 billion or 2.30 per cent; Ondo N30.13 billion or 2.26 per cent; Edo N29.47 billion or 2.21 per cent and Oyo N26.74 billion or 2.00 per cent.
Anambra N26.36 billion, Cross River N22.59 billion or 1.69 per cent; Sokoto N19.01 billion or 1.42 per cent; Osun N17.92 billion or 1.34 per cent; Benue N17.82 billion or 1.34 per cent and Plateau N16.48 billion or 1.24 per cent of whole IGR for the 12 months underneath overview.
Others are Kogi N16.38 billion or 1.23 per cent; Bayelsa N16.34 billion or 1.22 per cent; Imo N16.09 billion or 1.21 per cent; Zamfara N15.41 billion or 1.16 per cent; Abia N14.76 billion or 1.11 per cent; Jigawa N12.92 billion or 0.97 per cent and Niger N12.76 billion or 0.96 per cent of whole revenues.
— to www.thisdaylive.com